Connection Quality Monitor
Internet connection status tracking
Connection Quality Monitor is a software package that monitors the health of your Internet connection. It periodically checks whether the connection is online, and records ping time, jitter and downtime. Additionally, it periodically performs a speed test and records the measured upload and download speeds.
This information is presented in a chart, making it easy to spot any intermittent connection issues and verify if download/upload speeds are stable and up to your Internet service provider promises.
Connection Quality Monitor can be used in multiple locations, for example in several offices connected via VPN, and all its instances can be managed from a single point, such as a network administrator workstation.
This is the initial release of the Connection Quality Monitor. We we would greatly appreciate your feedback. All comments, thoughts and suggestions are very welcome!
Screenshots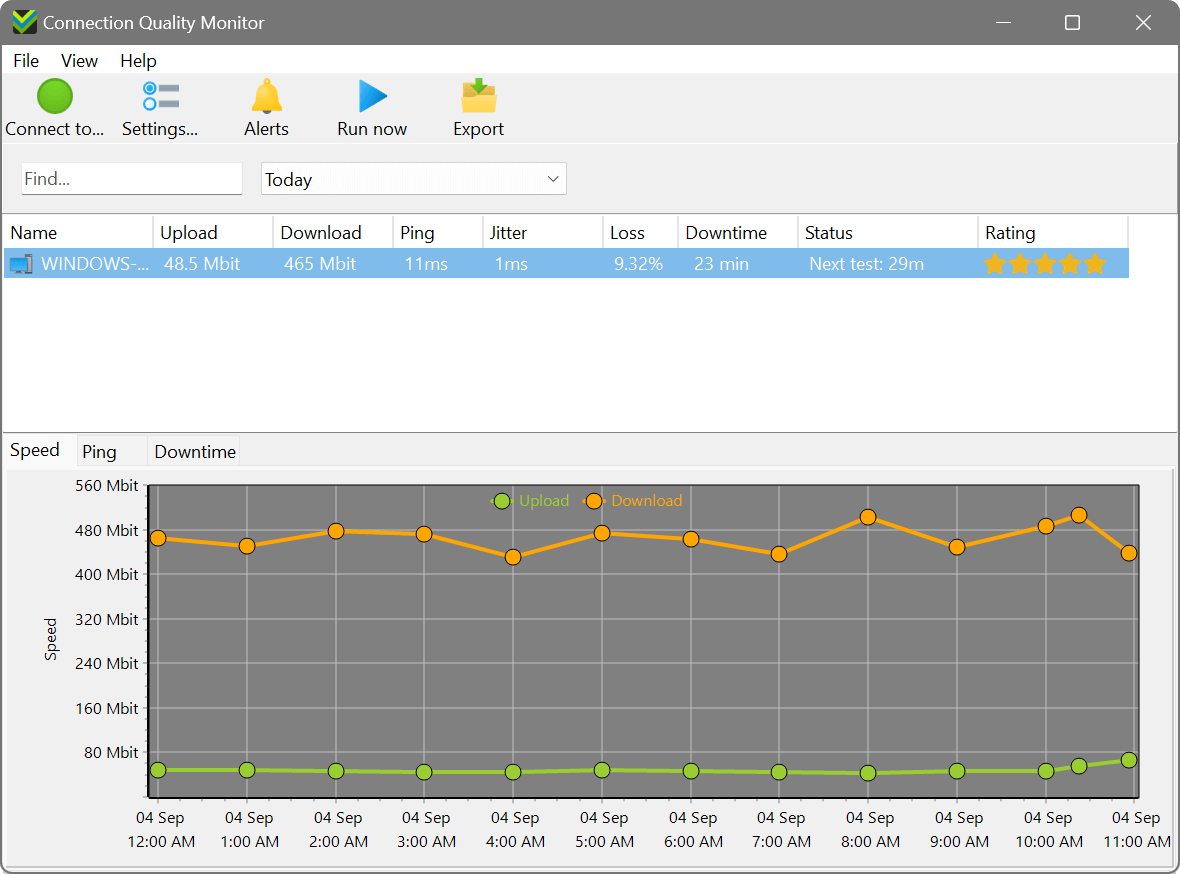 Main application window
Product Info & Download
Latest version
1.0 (2 August 2022)
Changelog
Supported platforms
Windows 7 through Windows 11,
Windows Server 2008 R2 through 2022
Licence
Commercial
Fully-featured 30-day trial
Installer, size: 7.6M