Hello,
We have purchased the Port Mapper license, and now have the problem that we only get very few client host names resolved to the IP addresses. Is there any way to improve this? This feature was the main reason we bought the product, and it wasn't predictable with the trial version because of the restriction with only 10 devices in the trial.
This is a screenshot. Only the ones highlighted in yellow have a resolved host name: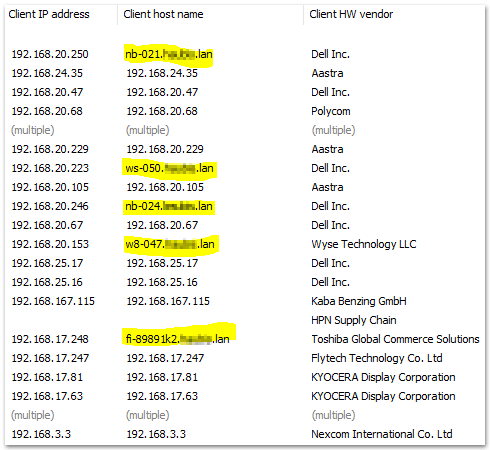 Thanks for your support.
Best regards
Daniel