The software implements the so-called round-robin algorithm, which should automatically provide more or less equal distribution to every user.
If however some of them clog the connection with heavy downloads, you may want to penalise them for doing so. Check out the
Penalties
tab: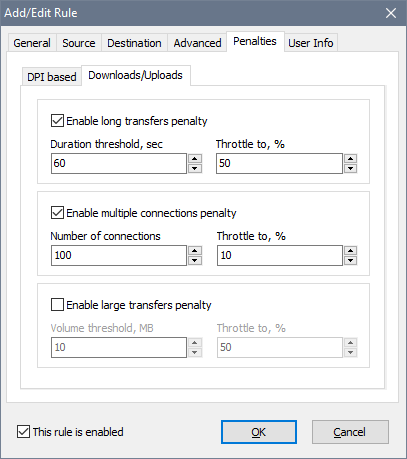 As to CPU and memory requirements, for 25 users pretty much anything will do (like 1 Ghz CPU and 512 MB RAM).