Hello,
I am trying to set up router monitoring via SNMP in
NetWorx
. My router (D-Link DIR-825ACG1) has support for it. I have the option to add SNMP communities and users. But I don't know what to add. The router's manual doesn't say anything.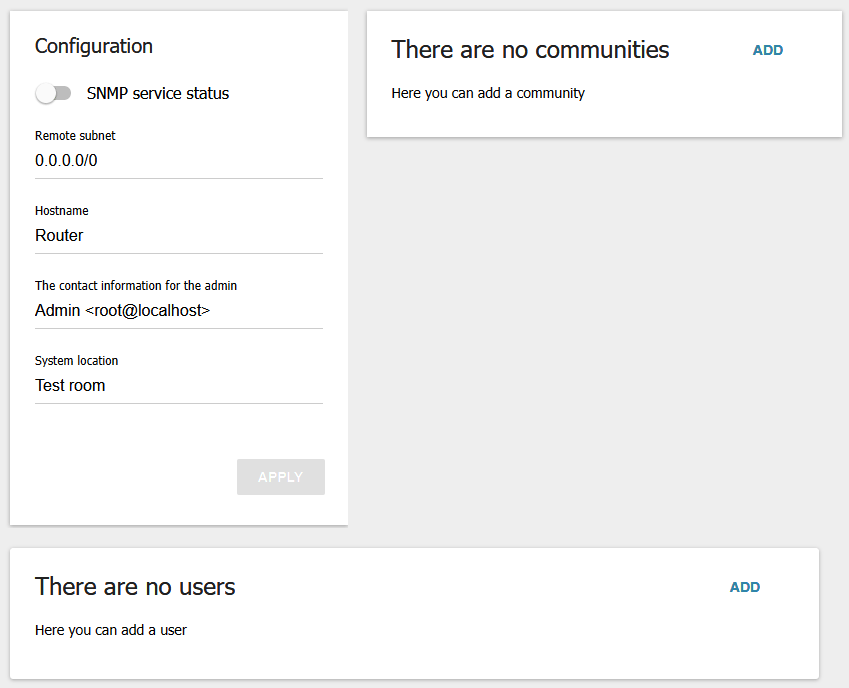 I tried the UPnP option, but it has problems of its own -- the router stops sending inbound traffic data after some time, so I get only upload speeds. I've checked this with two PCs (64-bit Windows 10) on the same network -- the download speed drops off to zero simultaneously.
The UPnP thing seems to be a router issue (I'll try it out again), but getting SNMP monitoring to work would be great.