I ran a speed test tonight (7:38pm 11 Feb 2019 in Australia) and have attached the resulting CSV file.
Two questions:
Why is date showing as 1 Feb not 11 Feb?
I much prefer the old text file report, both contents and format. Can I still get that type of report? See the attachment (my IP address was obscured by me, NetWorx reports it fine).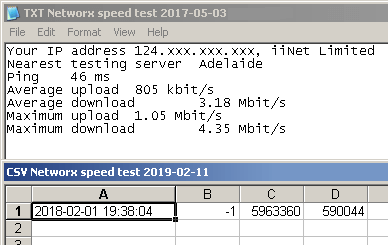 TIA