SoftPerfect Mobile Broadband Toolkit
Take control of your mobile network connection

SoftPerfect Mobile Broadband Toolkit is a free multipurpose tool that works with a built-in or USB-connected 3G/4G modem in your computer.
With this software you no longer need to worry about the annoying and disruptive network disconnections. You can stay connected all the time, without interruptions, whether you are moving around in a car or a truck, or have to leave your computer or tablet unattended. Our Mobile Broadband Toolkit can check your Internet connection at set intervals and reconnect your device immediately once it detected a drop-out.
Additionally, the toolkit provides instant usage reporting and can help you avoid overuse charges from your provider. You can also use this toolkit for communicating with other people and services through text messages.
This is now a discontinued product. There will be no further updates, releases or support provided for this software. You can still download the last available version and continue using it for as long as you like, however some functionality may not work correctly on newer systems.
Key features
Maintains broadband connection at all times: reconnects in case of a failure or a drop-out.
Monitors data usage by day and month.
Can send and receive SMS, including long and Unicode messages.
Screenshots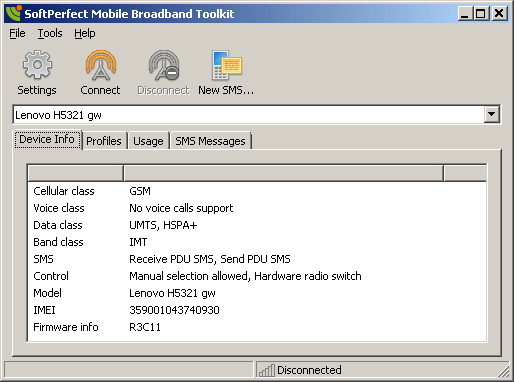 Device info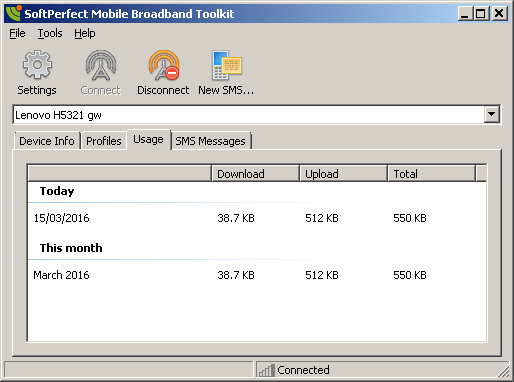 Data usage reports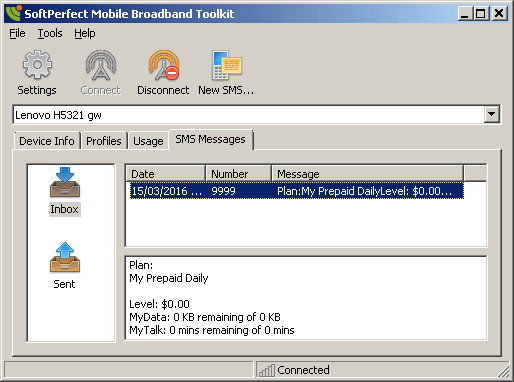 Received and sent messages
Product Info & Download
Latest version
1.0.3 (14 February 2017)
Changelog
Supported platforms
Windows 7 through Windows 10
System requirements
Built-in or USB-connected 3G/4G modem
Licence
Freeware
Download
Size: 2.6M
Size: 3.1M