LAN Search Pro
Free network file locator

LAN Search Pro is a free utility for fast file searching across your local network. You can search for file names or specific file types (for example, all MP3 files). LAN Search Pro provides a lightning fast search engine and lets you search in hidden network resources, restricted access resources, IP subnets, LAN FTP servers, and more. It comes with a built-in password manager to store your network logins for the resources with restricted access.
Besides the extensive file searching capabilities, LAN Search Pro offers features that allow you to perform actions on the found items, such as copy, move or rename. Additional features include result sorting, filtering, export, search within the results, command line switches support, and other functions.
Are you looking for documents, database or spreadsheet files in the corporate intranet?
Do you want to find music, video or software in your home network?
Are you a network administrator?
If you answered 'yes' to at least one of these questions, LAN Search Pro is an essential tool for you. It will help you quickly find everything you need.
This is now a discontinued product. There will be no further updates, releases or support provided for this software. You can still download the last available version and continue using it for as long as you like, however some functionality may not work correctly on newer systems.
Screenshots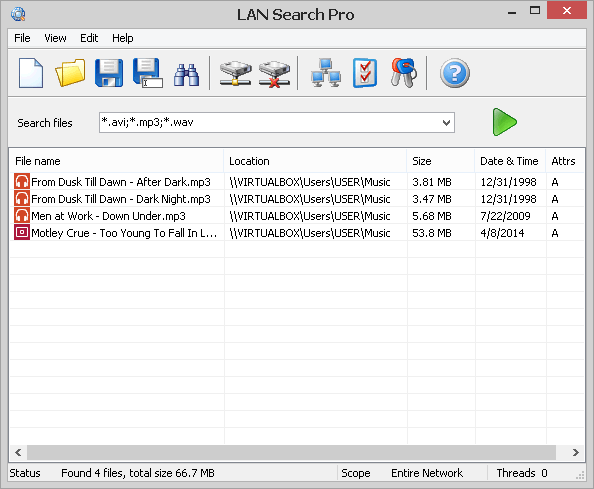 You can use LAN Search Pro to search your local area network using wildcards.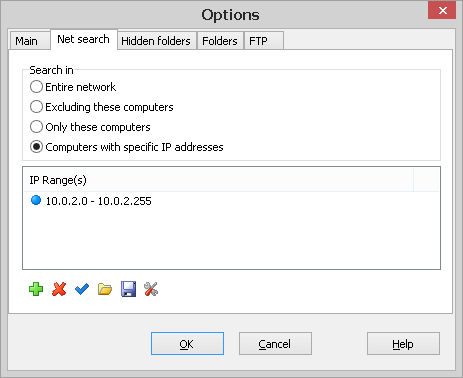 You can customise the search area, search hidden resources, network folders and so on.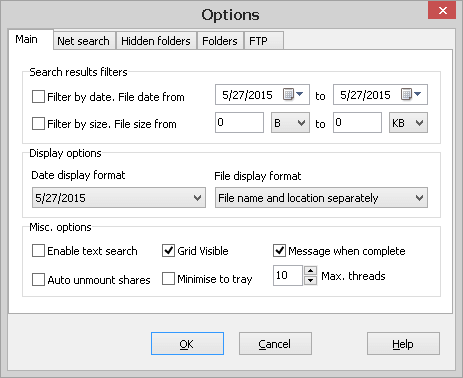 General options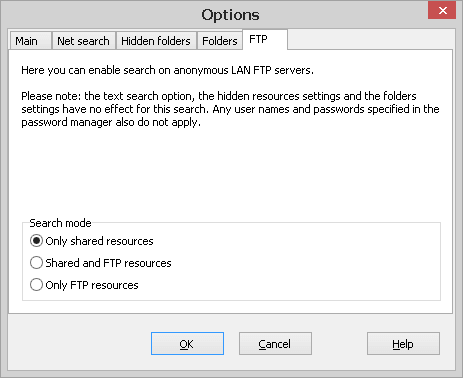 FTP settings
Product Info & Download
Latest version
9.1.1 (15 April 2012)
Changelog
Supported platforms
Windows XP through Windows 8,
Windows Server 2003 through 2012
System requirements
Local Area Network
Licence
Freeware
Download
Size: 2.1M
Size: 2.6M