Hello,
We are using RAMMap version 4.1.1 on our Windows 2019 OS with Microsoft SQL 2017 STD (RTM-CU29-GDR) (KB5014553) - 14.0.3445.2 (X64).
After the last Windows and SQL update and server reboot, we are facing every two days that server becomes unresponsive and the only way to get it back to work is to reboot it from the Hyper-V manager (it is a Hyper-V virtual machine).
On the RAM disk, we are storing tempdb databases from MSSQL server and the RAMMap size is 32GB.
We discovered in RAMMap, that the LargePage is pretty consumed: almost 60GB is consumed, but our entire memory on the server is 129GB.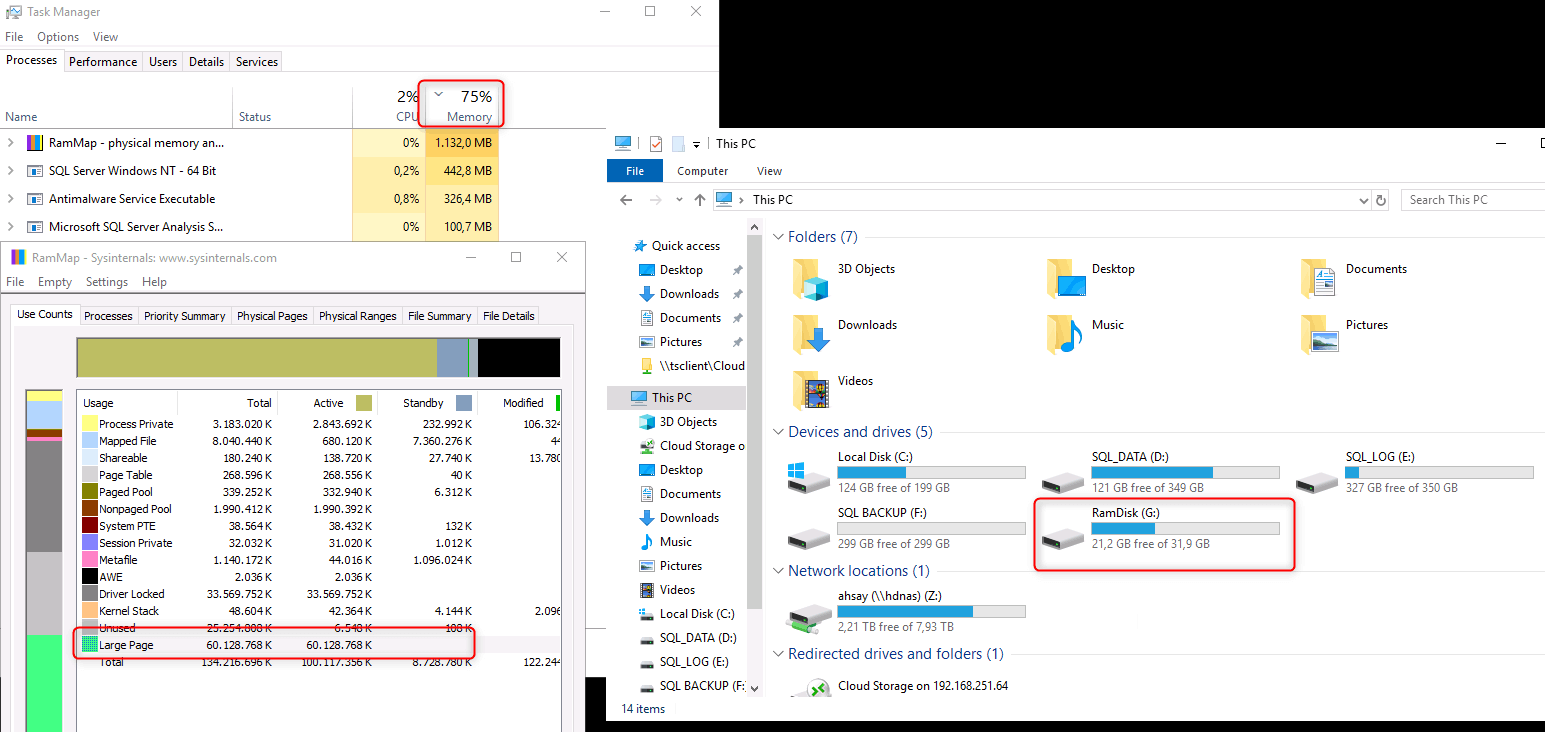 Have you maybe any idea what can be wrong here and if is this a problem with RAM disk?
Best regards,
Marko