Quota Boost
The Quota Boost feature is useful when your users have an opportunity to get additional usage quota temporarily, for the current period. Once the period has lapsed, the quota automatically returns back to normal.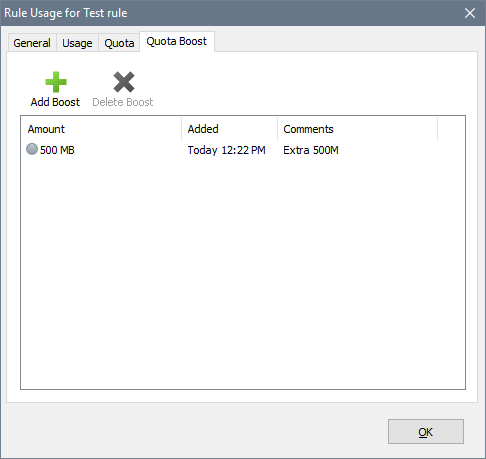 Adding a quota boost
Bandwidth Manager can also send an e-mail notification whenever a quota boost is added. Simply add a new notification of the Quota boost added type, and then activate it for the rule in the User Info tab: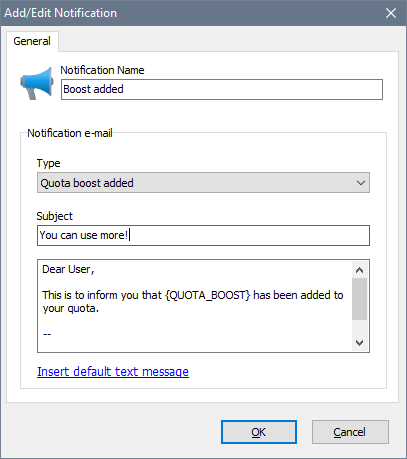 Setting a new quota boost e-mail notification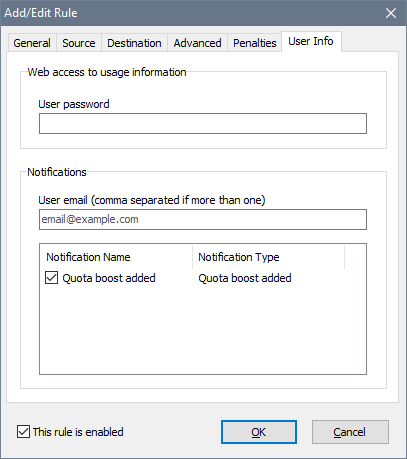 Activating the quota boost e-mail notification for the rule
The boosts are reflected both in the Quota tab of usage reports and in the web-reports.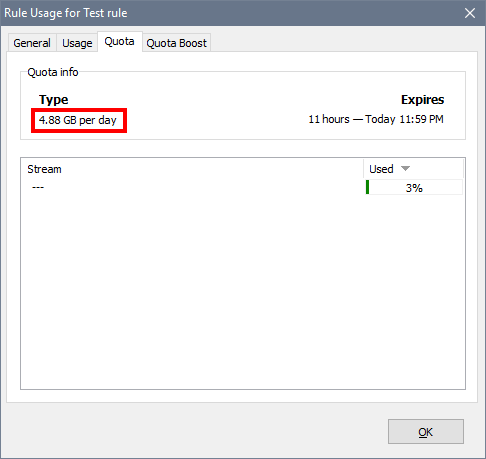 Quota before the boost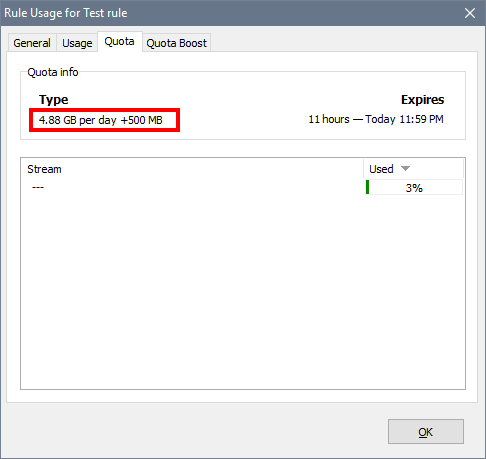 Quota after the boost, displaying normal + extra quota.